VIQSAL salt for the treatment of swimming pool water by electrolysis
Other name: Sodium Chloride
Formula: NaCl
CAS number: 7647-14-5
QUADRIMEX CHEMICAL offers a complete range of products for water treatment.
Our water treatment products are available under our brand name VIQSAL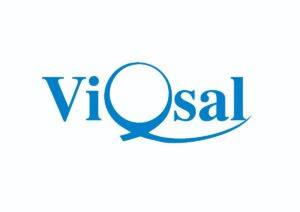 A team of experts at your service : sourcing, quality, sales, and logistics.
A dedicated stock to ensure immediate availability.
A range of products tailored to the needs of professionals.
This product is produced under high pressure compaction. It is obtained from a purified salt (vacuum type) without chemical reagents, thus preserving the longevity of the electrolyzer.
Thanks to an optimal dissolution, the tablets allow a better yield of the electrolysis of your swimming pool.
In addition, VIQSAL salt coupled with an electrolyser sterilizes the pool water without using chemicals that are harmful to health. The swimming pool chlorinator transforms the salt into a chlorinated solution which is essential for maintaining the quality of the water in your swimming pool.
This technique also brings various advantages such as the absence of chlorine smell, no problem of eye irritation or skin drying out.
Our VIQSAL vacuum salt, specially designed for pools, conforms to the following standards:
– NF 16401 Quality A
– and Producer listed in article 95 of the Biocide Regulation 528/2012.
All our products are manufactured in an ISO 9001 certified factory. We focus to provide our customers with products that meet market requirements.
Forms (cylindrical pellets, almonds) and packaging
Our VIQSAL products dedicated to professionals and suitable for all types of coatings, are available in several forms:
9 gram almonds and 15 gram cylindrical tablets.
Furthermore, they are packaged in several of options:
25 kg bags, big bags, or custom-branded bags with client's own brand (MDD).
This table provides a summary of the suggested usage guidelines for a standard concentration of 5 grams per liter :
Types of swimming pools

Salting operation

Required amount of salt
*To be confirmed according to the electrolyzer.
DISCOVER ALSO OUR VIQSAL WATER SOFTENERS