High-purity salt for water softeners
Another name: Sodium chloride
Formula: NaCl
CAS number: 7647-14-5
This product is certified NF 406 (water treatment devices)
QUADRIMEX CHEMICAL offers a complete range of products for water treatment professionals.
Our water treatment products are available under our brand name VIQSAL.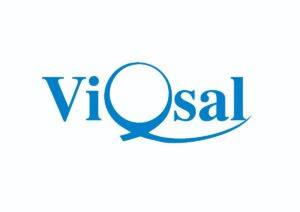 – Our team of experts is at your service: sourcing, quality, sales, and logistics.
– We have stock available in France to ensure immediate availability of the product.
– Our range is tailored to the needs of professionals.

Our high-purity vacuum salt allows for optimal regeneration of water softener resins.
Why use a water softener?
Water softeners make it possible to fight against the harmful consequences due to hard water (for pipes, electrical appliances). To ensure its proper functioning, it is imperative to use high purity salts.
The shape of VIQSAL salt tablets has been designed for perfect regeneration of resins in water softeners. These resins make it possible to fix the limestone and thus ensure better water quality.
Compacted by hydraulic presses under very high pressure, VIQSAL pellets are very hard. Designed to optimize appliance performance, they dissolve slowly and regularly to prevent any formation of salt deposits or clogging.
Our VIQSAL products are available in various forms:

– almonds,
– cylindrical pellets.

They are packaged in either

– 10kg or 25kg bags,
– big bags,
– and can also be customized with the client's brand and packaging.
Our products are used in the following markets:

– Water treatment for industry
– Water softeners for individuals
– Water softeners for professionals (hospitals, communities, hygiene and cleaning companies…)
Our VIQSAL products for softeners comply with the following standards:

– EN 973 Quality A (high-purity salt).

All of our products are manufactured in an ISO 9001 certified factory.
We make every effort to provide our customers with products that meet market requirements
At the customer's request, we also have the possibility of supplying products that comply with standard NF 406 water treatment devices (CSTB certification).
AVAILABLE PRODUCTS NF STANDARD:
Tablet salt in 10 kg bags
Tablet salt in 25 kg bags

Certified Characteristics:

==> According to the NF EN 973 standard: December 2009: packaging, storage.
==> With a more demanding level than the NF EN 973 standard: December 2009: purity criteria.
==> Other characteristics: particle size.
Discover also our special pool salt